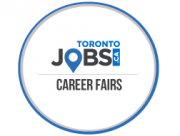 Interested in this position? Apply in person to Robert Half at the upcoming Mississauga Career Fair on...

Walkie Operator Wanted! We're looking for an experienced Walkie Operator to join our client's team....

Do you have a Financing/Auditing/Accounting background, a knack for numbers, and are looking for a brand new job...