Company Description:
We are hiring Maintenance Electrician for our Vaughan location
Department:
Maintenance
Reports To:
Maintenance Supervisor
Description:
As the Maintenance Electrician, you will be required to repair and maintain industrial bakery equipment to ensure a safe and reliable operation.
Key Responsibilities:
Repairs and Maintenance
· Service, clean and perform preventative maintenance and overhaul on all production and plant equipment in bakery
· Continually improve equipment function via design improvements
Health and Safety
· Ensure that work area is clean of debris and hazards at all times and check work area for such hazards upon arrival and when departing each area of work
· Work in a safe manner in accordance with legislated and company health and safety standards
Other
· Respond to bakery needs with a positive customer service attitude
Qualifications:
· Must have Industrial Electrician License (442A) and Refrigeration Operator Class "B" Certification
· 2-5 years' experience, in the food industry
· Experience with PLC (Programmable Logic Controllers) and ability to assist all trades people as required
· Problem solving skills and good communication skills are required
Hours of Work:
Ability to work rotating shifts. This is a permanent full time position.
If you have lots of energy and want to learn and contribute in a fast paced environment, ACE Bakery is the opportunity for you!
We thank all applicants for their interest; however only those selected for an interview will be contacted. No agencies or telephone calls please.
ACE Bakery will accommodate the needs of applicants with disabilities throughout all stages of the selection process. If you need accommodation during the recruitment process, please advise your Talent Acquisition representative. Information relating to the need for accommodation and accommodation measures will be addressed confidentially.
Company Info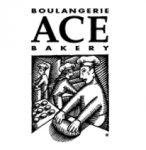 ACE Bakery
Vaughan, ON, Canada
Phone
:
9052432876
acebakery.ca
Jobs by ACE Bakery
There are no postings meeting the criteria you specified