Company Description:
MetCredit is a Canada-wide debt collection agency, licensed and bonded in all provinces and territories and with physical offices employing Canadians in Vancouver, Edmonton, Toronto and Montréal. We provide debt recovery, accounts receivable management, and commercial debt collections to credit grantors nationwide. Our experienced and courteous team members are debt collection professionals that are trained to be highly adept at helping debtors to promptly resolve their obligations.
Company Info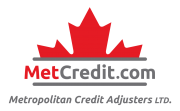 MetCredit
E300 6860 Century Ave
Mississauga, ON, Canada
Phone
:
780-423-2231
www.metcredit.com
Jobs by MetCredit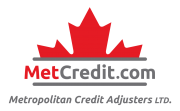 MetCredit is seeking to hire full time collectors for our busy Mississauga office to start immediately No experience...