Company Description:
T&T Power Group has come a long way since its beginning in 1928. T&T was founded to separate auto sales from agricultural and farm equipment sales from a Ford Motor Dealer located in Toronto. Today T&T Power Group provides customers with all of their generator needs from the sale of a new unit and provision of generator maintenance programs to providing rental units to customers in need. T&T Power Group is proudly a Canadian company and we span all across Ontario, in addition to this we have locations in New Brunswick, and Saskatchewan. T&T Power Group is a continually growing company and we are looking for the next superstar to come along. We are always listening to new ideas and trying to improve on preexisting ones. T&T Power Group also holds a number of awards and certifications that we worked vigorously to achieve. These awards include but are not limited to, The Canadian Business Excellence Award, ISO14001, ISO9001, and we have been named a Siemens solution partner for Southern Ontario. Our commercial and agricultural standby generators are custom-manufactured to customer specifications. For Industrial Prime Power, Continuous Power and CHP (cogeneration) applications, our engineering team along with our engine partner, Siemens, will work with the customer to design the perfect solution.
Company Info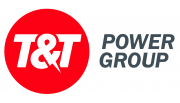 T&T Power Group
1430 Hutchison Road Wellesley Ontario N0B 2T0
Wellesley, ON, Canada
Phone
:
519-656-0025
https://www.ttpowergroup.com/
Jobs by T&T Power Group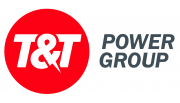 We're looking for someone special, someone comfortable with being themselves and injecting their personality...