Complimentary Webinar, June 12
Posted: 06.07.2017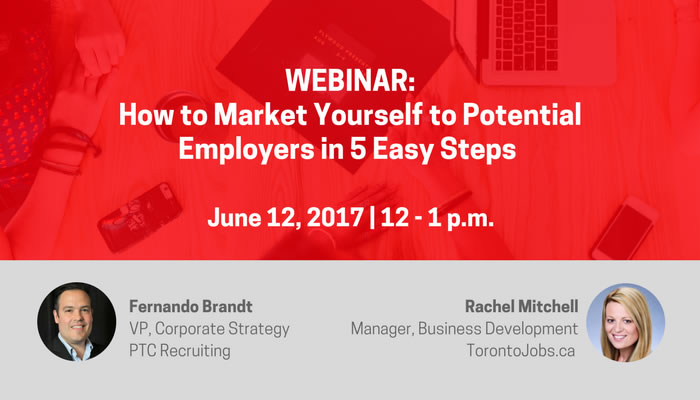 June 12, 2017
12:00pm - 1:00pm
Do you want to differentiate yourself from other job seekers? ACCES Employment has invited Fernando Brandt (VP, Corporate Strategy at PTC Recruitment) and our very own Rachel Mitchell (Manager of Business Development at TorontoJobs.ca) to conduct a free webinar on June 12th. Fernando and Rachel will discuss step by step instructions on how to market yourself to employers. They will also speak about personal branding and what recruiters and employers expect from candidates.
What you will learn:
- How to create your personal brand
- Marketing yourself to potential employers
- Understanding the current labour market
- How to utilize the www to find your next Career
Register Now!
View All Articles