Join our President on Facebook Live Daily
Posted: 03.30.2020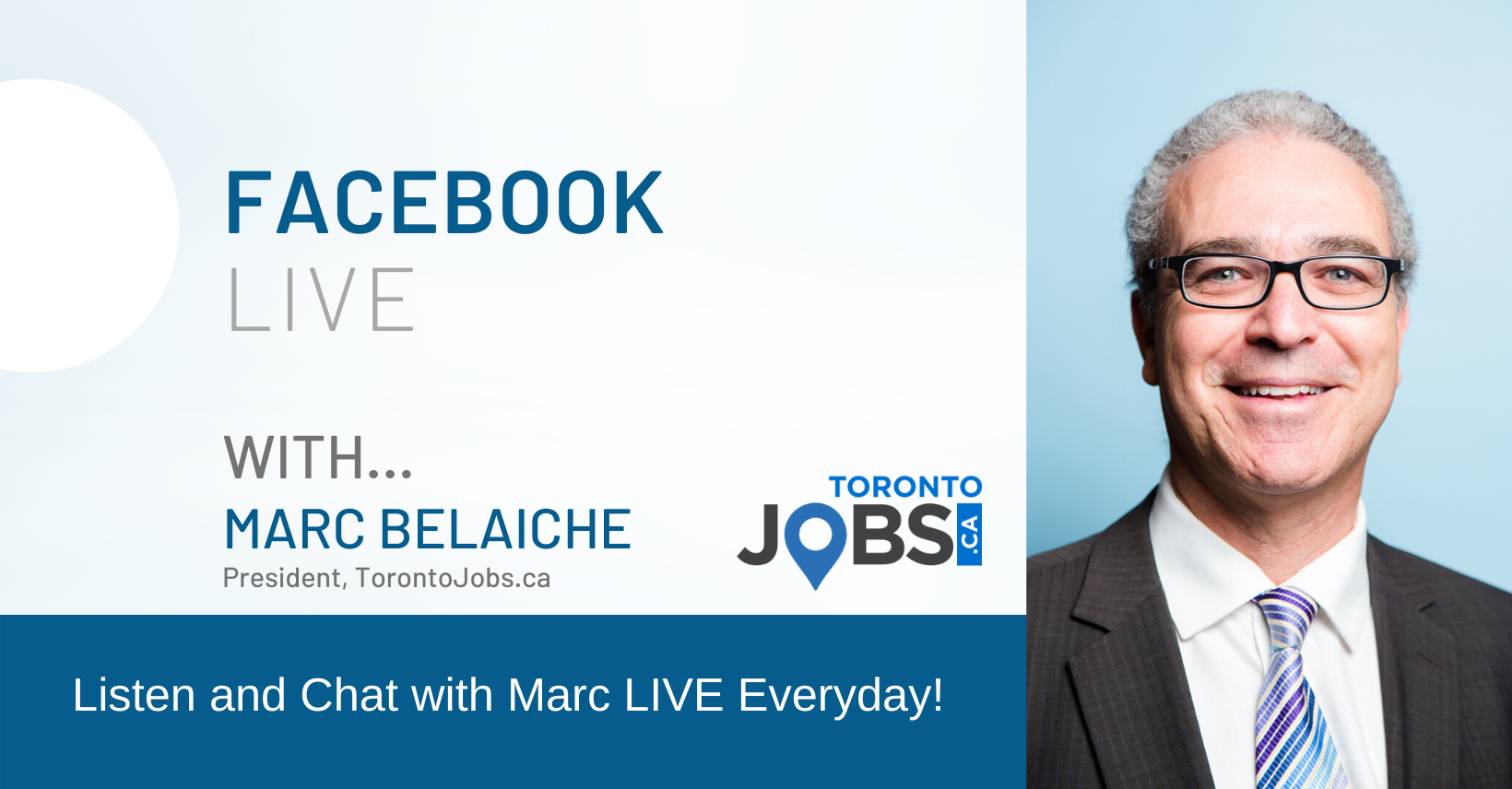 TorontoJobs.ca President, Marc Belaiche, has been hosting live streams over on our Facebook and Instagram page everyday at 12pm EST for the past week. We will continue to have these Daily Live Streams on our Facebook and Instagram.
Join us on Facebook
Join on us Instagram
In case you missed the previous streams or want to revisit a topic, feel free to check out some of our past streams:
Marc will be Live everyday from 12 to 12:15pm EST on Instagram and Facebook for TorontoJobs.ca You can also tune in at 12:30 on our TorontoEntrepreneurs.ca Facebook and Instagram pages for topics geared towards business owners!
View All Articles