Free Webinar: Job Search
Posted: 06.15.2020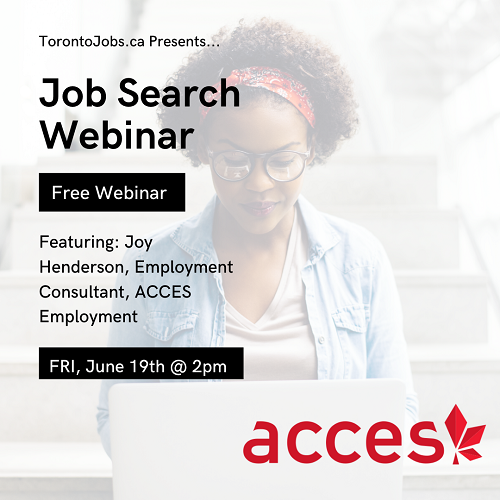 Do you know the difference between a job-search method and job search strategy?
Join TorontoJobs.ca this Friday June 19
th
at 2:00pm (EDT) for a complimentary webinar from ACCES Employment on Job Search.
You can register for the event here:
https://us02web.zoom.us/webinar/register/WN_DpPQgyhmTb62SMXDsY0xJg
Through this webinar you will learn the crucial differences and determine which tools/strategies will strengthen your job-search. Learn how to plan and implement your job search strategy in a confident manner.
Presenter: Joy Henderson, Employment Consultant, ACCES Employment
View All Articles