Upcoming Webinar: How TorontoJobs.ca Can Help You Find a Job/Tips on Finding a Job
Posted: 02.08.2021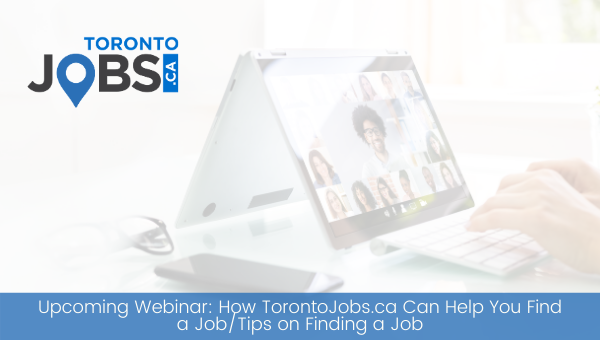 Registration is open for our upcoming webinar: How TorontoJobs.ca Can Help You Find a Job/Tips on Finding a Job.
Learn how TorontoJobs.ca can help you take your job search to the next level! Join our interactive webinar & Q&A Session hosted by Rachel Mitchell, Director of Business Development and Marc Belaiche, CPA, CA, President of TorotoJobs.ca. Learn how to search for jobs online, utilize your virtual network, use social media in your job search and more!
Event Date: Friday, March 5th, 2021
Event Time: 2:00 - 3:00 pm (EST)
Register Here.
Click
here
to learn more about how the virtual platform Hopin works.
TorontoJobs.ca is a full-service recruitment organization, including TorontoJobs.ca Website, Career Fairs, full-service Recruitment Division and Outplacement Services. The local focus and advanced features make TorontoJobs.ca a vital asset for both job seekers and employers within the Greater Toronto Area. Visit our Online Career Centre for additional articles on Career Development, Personal Branding and more!
View All Articles