Top 9 Must Have HR Tools in 2021
Posted: 11.23.2021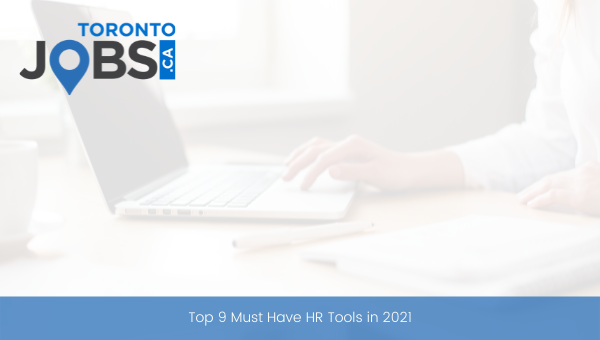 With the fast-changing technology and wide-range service rating, modern HR departments have shifted from the traditional strategy to a more lucrative and beneficial platform. Essentially, people have become the most valuable asset to most companies. For this reason, they do all they can to retain the best of the workforce.
Human-Resources is fundamentally renowned as a group of workmanship in any organization. They are a set of workers employed by an organization solely for their skills, talent, and, most efficiently, manpower.
Importantly, in any organization, there is a department that takes charge of
responsibilities
on every aspect that concerns the employees. The HR manager or supervisor does an exceptional job of keeping together the staff members. With time, HR managers have had a series of ways to maintain the staff and organization. Now, it is more effective in applying HR management software to keep all functions in check.
This programming helps to manage the manager's workload in implementing and evaluating the activities in a company. An HR software platform helps in saving time, cuts costs, and manages company personnel effectively.
9 Must Have HR Tools in 2021▪ Toronto.ca Jobs
Popular software offers a wide range of career chances that enables candidates searching for job possibilities to have an easy link to diverse choices. Organizations interested in the acquirement of the best talents and high-quality employees use
references
. Using this HR tool can go a long way in providing services to their needs.
Toronto jobs is an acquisition platform that also helps start-ups in beginning their job search and increases their speed of getting employed. They are a platform mainly for recruiting, hiring, and onboarding.
▪ Bonusly
This AI app provides the company with an HR tool that helps newly recruited staff members join the corporate culture. This acts as a recognition platform to incorporate them into the team they join and also to play a huge impact on their teamwork. It mostly appreciates and recognizes the work of each personnel in the company.
▪ Otter
It is a communication system that offers the best AI-intellect system that helps the team in a corporation be more attentive and productive during meetings. Otter has been created for the main purpose of taking notes and recording all important information needed by each department. It serves as a fallback system, but most importantly, it saves time, ease of cumbersome workload, and prepares employees to record files on time for easy access.
▪ CoAdvantage (PEO Companies)
This is an HR tool that develops and appreciates people management. It keeps and checks the improvement activities of each department to maintain the workplace culture, communication, company goals, employee benefits, and payroll, and the development of the company at large.
▪
The Assist
This HR tool helps the HR department at the professional level. This tool is solely designed for the betterment of careers, skills, and so on. It impacts professionals in business content for instance
pro essay writing
, etc. It barely takes time as it is designed to be read in a few minutes. The impact of the content of this tool gives enough insight to its users.
▪ Confetti
This allows business ventures to organize work hangouts or a kind of vacation that deals with activities that are exciting and fun to enforce team building and bonding between co-workers or the departments in an organization. During this event, teams come together with bonding activities that make each person closer as they spend quality time together.
So Confetti is a software platform that helps in ticking all perfect activity boxes and ideas. It creates an unforgettable experience.
▪
SnapComms
Snapcomms is an HR tool that uses communication skills. It is a valuable system in the sense that a critical message can be sent to communicate to the employees directly to avoid suffering from "company blindness." This software comes as a solution to the communication problems most companies have.
This software platform can be created by the HR department in any organization.
▪
Calendly
Calendly deals with scheduling impromptu meetings at the last minute. When an organization works with busy-scheduled executives, Calendly provides an easier request, erasing the struggle and keeping a simple and flawless workplace. This tool is recommended as it has been extremely useful.
▪
Caroo
It is a platform with rewards and stipends for employees to show the company's recognition towards each worker. It is easy use, efficient and it promotes sincere acknowledgment of each member of an organization
Author's Bio
Aziz Nicleson is a journalist with a 4 years' experience working in London magazine "Shop &buy". As an A writer, he provides unique services and makes use of tools like the
best dissertation writing service
that touch the basis. He is a professional mini-tennis player and he has written a novel "His heart".
View All Articles