Use your communication and organizational skills in administrative job openings in Toronto, the GTA, and Mississauga. Searching for Administrative Jobs? TorontoJobs.ca has up-to-date Listings in the Greater Toronto Area for Administrative Assistants, Executive Assistants, Receptionists and more!
Are you an experienced Administrative Assistant/Receptionist looking for an opportunity? A thriving Foot Clinic in...

Job Title: Order Desk/Customer Service Administrator Job Type: Full Time, Permanent Reporting To:...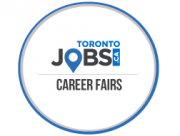 Interested in this position? Apply in person TO PROTEMPS at the upcoming TorontoJobs.ca Mississauga Career...

Position Type: Permanent Reports To: Controller Location: Mississauga Hours: Due to the nature of...

Job Title: Receptionist Job Type: Full Time, Permanent Location: Mississauga, ON. (East Mississauga)...

Our client, a not-for-profit religious organization, is looking for an office manager/administrative assistant in the...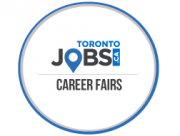 Our TorontoJobs.ca team is kicking off the event season on February 27 th with our Mississauga Career Fair and are...