Use your communication and organizational skills in administrative job openings in Toronto, the GTA, and Mississauga. Searching for Administrative Jobs? TorontoJobs.ca has up-to-date Listings in the Greater Toronto Area for Administrative Assistants, Executive Assistants, Receptionists and more!

Our TorontoJobs.ca client, a Property Management organization located in Markham, is currently looking to fill a...

Transport Customer Service Representative wanted in Mississauga! To be considered for this position you MUST...

Freight Auditors wanted in Brampton! To be considered for this role you must have previous experience within...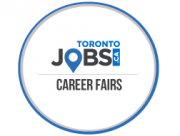 Interested in this position? Apply in person to ParaMed at the upcoming TorontoJobs.ca Toronto Career...