THE FINANCIAL ADVISOR OPPORTUNITY TorontoJobs.ca is currently recruiting for our financial services client....

Are you a jobseeker? Do you know someone who has been looking for work for a while, without any success? Are you...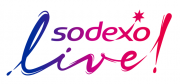 At Sodexo Live!, we take pride in crafting exceptional events at the most prestigious venues on the planet and...

Our TorontoJobs.ca client, a leading boutique firm in Toronto specializing in business/asset/security...

TorontoJobs.ca has partnered with our client located in the Toronto area in their search for a Senior Accountant....