Market insurance products in every financial sector with competitive employers offering advancement and bonuses around Toronto, the GTA, and Mississauga. View Jobs from Top Insurance Companies in the Greater Toronto Area Below. Find your Next Career Now!

THE FINANCIAL ADVISOR OPPORTUNITY TorontoJobs.ca is currently recruiting for our financial services client....

Are you a jobseeker? Do you know someone who has been looking for work for a while, without any success? Are you...

Job Description – January 2023 INTECH Risk Management Inc. is an award-winning team of insurance risk...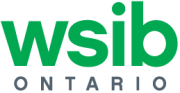 Our priority is the health and wellness of employees and the people of Ontario. As such, this position may involve...

Our TorontoJobs.ca client, a leading boutique firm in Toronto specializing in business/asset/security...

TorontoJobs.ca has partnered with our client located in the Toronto area in their search for a Senior Accountant....