Get products into the hands of consumers in these top Warehouse/Distribution jobs located in Toronto, the GTA, and Mississauga. Searching for a Career in the Warehouse Field? View an Extensive List of Openings for Warehouse Associates, Warehouse Managers, Shippers/Receivers and more Below!

THE FINANCIAL ADVISOR OPPORTUNITY TorontoJobs.ca is currently recruiting for our financial services client....

Are you a jobseeker? Do you know someone who has been looking for work for a while, without any success? Are you...

TorontoJobs.ca has partnered with an online start-up in Markham in their search for a React Developer...

TorontoJobs.ca is on a search for a proactive CPA to join a mid-size public accounting firm in Mississauga. This role...

TorontoJobs.ca is working with a client in, a leading logistics company in their search for a Financial Analyst. In...

Our client, a rapidly growing midsized accounting firm located in Mississauga, has an immediate opportunity...

Our client, a boutique public accounting firm located in North York, is looking at add a Bookkeeper/Office...

Company Overview Our client, an international Sports Coaching company, is looking to add a detail-oriented...

We are looking for an enthusiastic, experienced CPA Manager to join our client's close-knit team of...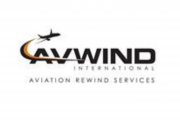 Looking for a permanent, full-time, stable day job with competitive wages and benefits? Avwind International...
A leading industrial distributor of cutting tools and machine shop accessories is seeking a full-time Warehouse...

Our TorontoJobs.ca client, a mid-size Public Accounting firm located in Toronto, is seeking an experienced, detail...

The candidate should have substantial exposure to providing tax and accounting support to small-to-medium-sized...

Our TorontoJobs.ca client, a leading boutique firm in Toronto specializing in business/asset/security...

TorontoJobs.ca has partnered with our client located in the Toronto area in their search for a Senior Accountant....

Position Summary: Our client is looking for a Senior Accountant to provide technical support on audit and...

Our client located in Oakville is currently looking to add an Inside Sales/Customer Service Representative to their...

Our client, in the beauty and environmental industry, is looking to add a Logistics Personnel to their team! The...