Resume Writing Assistance
Your resume is the most important tool when looking for a Career. Within the first 10 seconds of looking at your resume, an employer decides the fate of the next step. We have developed our top resume advice into this section of our website to assist you in developing a resume that will get you noticed!
Suggested Resume Writing & Career Professionals

Martin Buckland
Martin's partnerships and contacts with recruiting professionals put his clients in touch with North American Executive Search Firms, Executive Recruiters, Head Hunters, and Human Resource personnel to help you expedite your job search and advance your career.
Contact Martin
http://aneliteresume.com

Cecile Peterkin
Cecile Peterkin is a certified career and retirement coach, and a registered member of the Career Professionals of Canada and the International Coach Federation. Reaching her current status was never difficult for her because she naturally possesses the traits that make a good and effective mentor and coach – she is a strong, focused, and determined leader by nature. And of course, she is very optimistic, energetic, and can always have fun with her clients.
Contact Cecile
http://www.cosmiccoachingcentre.com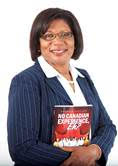 Daisy Wright
Daisy Wright is founder and Lead Career Strategist at The Wright Career Solution a career transition firm providing resume writing and career services to aspiring managers, managers, and emerging executives. Daisy assists individuals in career transition to clarify their career path, develop positive career management skills, improve their employability, and enhance their self-esteem.
Contact Daisy
http://thewrightcareer.com/meet-daisy-wright

Colleen Clark
COLLEEN CLARKE is a highly recognized career specialist, corporate trainer, and public speaker in the areas of career management and transition, communication and networking. For the past 18 years she has motivated, inspired and counseled thousands of groups and individuals to maximize their career potential. Colleen is also a certified Workplace Coach with the Adler Institute.
Contact Colleen
http://colleenclarke.com