Company Description:
Build a Better Career. Your Future is Here!
Ashley HomeStore
is the fastest growing furniture retailer in North America. Established in 1945, Ashley has evolved into one of the most complete furniture lines in the furniture industry; becoming the number one selling brand of home furniture in North America. Ashley only sell furniture from Ashley Furniture Industries Inc. which is the largest home furniture manufacturer in the United States.
Why Ashley HomeStore? Build a Better Career!
Ashley HomeStore may be a large and growing business but we live by traditional family values. Each of our employees are treated with respect, helped to succeed through support and training, and encouraged to grow personally and professionally. We want our employees to build careers here. At Ashley, we encourage you to be the individual you are while working with you to grow your skills set creating better opportunities for your future.
We are always looking for great people who like to learn, have fun and strive to make every day a
Great Ashley Day! Join Us Today!
Apply at
www.ashleycareers.ca
!
Company Info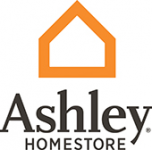 Ashley HomeStore
333 Matheson Blvd West
Mississauga, ON, Canada
Phone
:
2049899898
www.ashleycareers.ca
Jobs by Ashley HomeStore
There are no postings meeting the criteria you specified