Company Description:
ZYUSTM is a Canadian company dedicated to restoring health and humanity by advancing the field of targeted phyto-therapeutics, including cannabinoids.
At ZYUS, our aim is to shift the paradigm from the treatment of physical disease to caring for overall well-being by accelerating adoption of cannabinoids as a medical solution. To achieve this, we are investing in clinical research, advancing manufacturing, defining scientific standards, delivering high quality offerings, and raising awareness of medical need across the industry.
We're looking for partners in our mission to make life more livable for patients globally.

Join us…
Company Info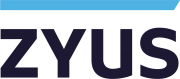 ZYUS
Saskatoon, SK, Canada
Phone
:
306-242-2357
www.zyus.com
Jobs by ZYUS
There are no postings meeting the criteria you specified