Company Description:
Rainy River First Nations serves the needs of the Rainy River First Nations community located in North Western Ontario in Emo. The departments are: Addictions and Recovery Services, Community Care Program, Community Wellness, Education, Health, Public Works, Human Resources, Land Purchase, Ontario Works, Museum. It had a Chief and Council. The organization respects elders and believes in the youth.
In 1997, the Chief and Council formally adopted a mission statement, philosophy and beliefs which provided a collective expectations for the leadership and staff to pursue in managing the organization. The mission statement, philosophy statement, and statement of beliefs guides the leadership, management, and staff in their daily operations and forms the basis of their relationships with the membership, other First Nations and organizations, external governments, businesses and other associations.
Company Info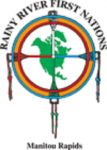 Rainy River First Nations
6 Manitou Rapids Drive
Emo, ON, Canada
Phone
:
4379996148
https://rainyriverfirstnations.com/
Jobs by Rainy River First Nations
There are no postings meeting the criteria you specified