Toronto Career Fair Was a Huge Success!
Posted: 03.31.2017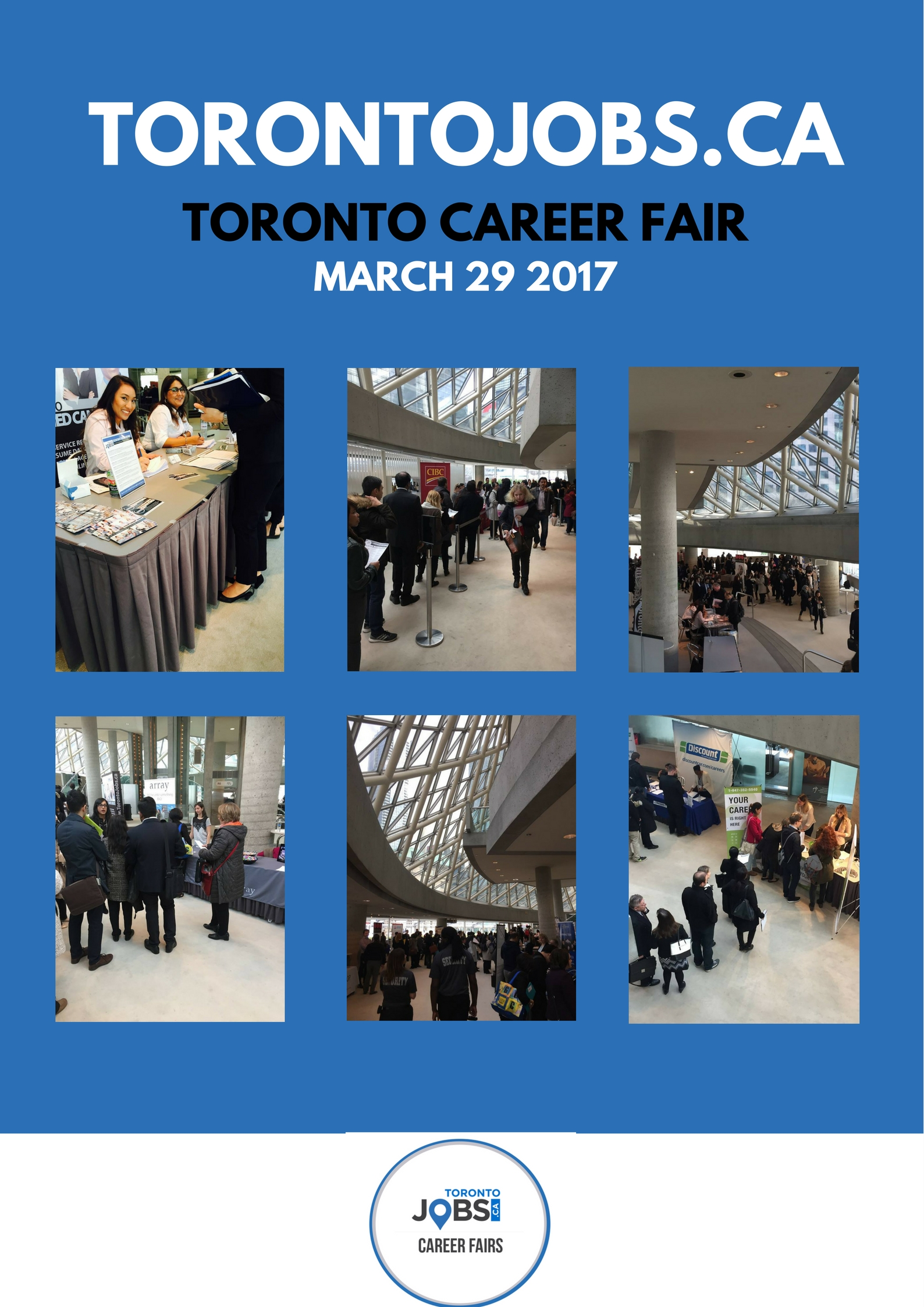 The TorontoJobs.ca team would like to thank everyone who attended the Toronto Career Fair at Roy Thomson Hall on Wednesday! The event was a huge success. We would love if you could share/tweet your experience from the Toronto Career Fair. Photos of the event can be found here.

Special thanks to our Sponsors! We would like to thank our presenting sponsor, TorontoJobs.ca, Event Sponsors, Abell Pest Control, Array Marketing, Discount Car & Truck Rentals, EcoLife Home Comfort, St. Stephen's, Teleperformance, and The Centre for Education and Training.
UPCOMING EVENTS
Toronto Entrepreneurs Conference & Tradeshow
May 10 - Mississauga Convention Centre
Music Expo
September 23 - The Rockpile
Mississauga Career Fair
September 27 - Living Arts Centre
www.TorontoJobs.ca/careerfairs
Toronto Career Fair
October 18 - Roy Thomson Hall
www.TorontoJobs.ca/careerfairs

We hope to see you at an upcoming event!
View All Articles