HOW TO STAND OUT IN YOUR JOB SEARCH
Posted: 07.11.2019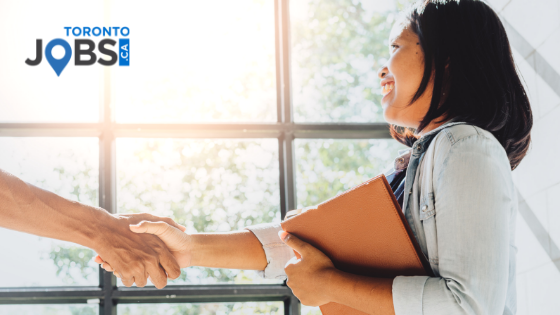 When it comes to meeting potential employers and applying for jobs, standing out from the crowd can feel like an impossible feat. But, don't be discouraged! Our
TorontoJobs.ca
team has all the information you need to make sure you aren't getting lost in a sea of job seekers.
Becoming an all-star job candidate doesn't happen instantly – but by following the below suggestions and making the right moves over time, you'll not only be making the most of your job search but standing out in the process!
GET ORGANIZED
You've got to start somewhere – organization is a great first step. Before you even start networking and applying for roles, have all your documents in order. Having a current resume, cover letter and portfolio (if applicable) are the basics. Beyond that, create a list or Excel file to track companies you're interested in sending applications, companies you've already sent applications and what the response was. Schedule a follow-up date and mark off once you've reached out. Being as organized as possible helps to eliminate the careless mistakes that result from last-minute scrambling!
GET PERSONAL
Your personal network is key! Be sure to share the news that you're job hunting with your circle of personal connections. Your immediate connections are often your best "in" to potential opportunities!
BE DIRECT
Reach out to companies directly. Just because a company you're interested in doesn't have job openings posted doesn't mean they aren't hiring. Research the company, make contact, connect on
LinkedIn
. Find ways to introduce yourself and learn more about an organization.
GO THE EXTRA MILE
Printing off a hundred resumes and generic cover letters might seem like a great timesaver, but it lacks that extra special touch that potential employers appreciate. Instead, tailor your resume and/or cover letter to each position and company that you're applying to. The more relevant examples of your accomplishments that you can provide specific to each role, the better!
NEVER STOP NETWORKING
In other words, don't just network when you need a job! Networking is not about people doing you favors out of nowhere. Being well connected is as much about giving as it is about getting. By networking regularly and finding ways to contribute to professional relationships (it could be as simple as forwarding a relevant article to someone), you are establishing long-term connections that could end up being mutually beneficial over time.
HAVE A SOCIAL MEDIA PRESENCE
…but keep it clean! Being actively engaged in social media makes you more searchable online and gives potential employers a glimpse into your professional background and organizations you support and/or are affiliated with. However, it can also reveal your personal opinions and the extracurricular activities in which you engage. Be wary of the way you are presenting yourself.
PUT YOURSELF OUT THERE
The more you're involved with, the better chance you have of meeting the "right" people. Join associations, volunteer, join a networking group or attend a conference (try searching local events on Eventbrite!). Attending Career Fairs can also be a great way to connect with many key people all in one place. (Register for our Fall 2019
Mississauga
and
Toronto
Career Fairs now!)
FIRST IMPRESSIONS ARE KEY
Whether you're attending a networking event, going for a formal interview or just dropping resumes off to local businesses, presenting yourself well is a critical step to making a great first impression. Make sure you're clean and well-groomed, be respectful and polite and SMILE!
ALWAYS FOLLOW UP
Sending a follow-up email after a job interview is pretty standard nowadays (and if you aren't already doing that, START NOW) – but follow-ups should also be a day-to-day practice when meeting new people. Did you have a great conversation with someone at a networking event? Reach out afterwards. Did you collect business cards at a career fair while introducing yourself to potential employers? Be sure to connect with all of them within 24 hours of the event. Following up not only ensures that you're top of mind, but shows that you valued the conversation and are taking your professional relationships seriously.
IN GENERAL
Take advantage of all available job hunting sources! You may only be comfortable with online applications and emailing but you'd be majorly limiting yourself by not expanding outside of your comfort zone. Visit businesses door-to-door, browse local newspapers, search online through job sites, use social media and regularly check in with personal connections face-to-face or over the phone.
Written by
Lindsay Ireland
, Marketing & Events Manager, TorontoJobs.ca.
TorontoJobs.ca
is a full-service recruitment organization, including TorontoJobs.ca website, Full-Service Recruitment Division and Outplacement Services. Our local focus and advanced features make TorontoJobs.ca a vital asset for both job seekers and employers within the Greater Toronto Area.
For more job and workplace related content from TorontoJobs.ca, please click
HERE
.
View All Articles