Top Six Small Business Human Resource Management Software
Posted: 01.13.2021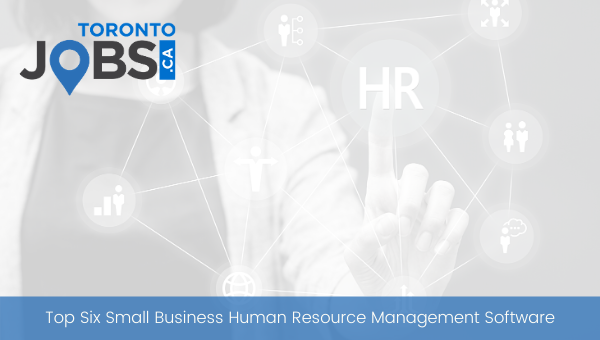 As a human resource professional, you are tasked with numerous jobs both on the administrative and cultural front.
Whether you're finding, screening, hiring, and training new employees, or coming up with new ways to reinforce company values, there are tools out there that can help you smooth out the process.
But, as an HR professional in a small business, it can be hard to find programs that provide you with what you need at a fair price.
Below is a list of six human resource management software ideal for small businesses.
(Article Reference:
Solutions Review
)
1. BambooHR
It prides itself on serving small to medium-sized businesses, noting that 89 percent of its clients are SMBs.
Its founders built the software to be clear, concise, and easy to use.
You can easily collect employee information, manage compensation, improve work culture, onboard new employees, etc.
Learn more
here
.
2. Cezanne
Its aim is to harness the latest technology to provide your company with forward-thinking solutions.
The system is straightforward to manage and cost-effective, noting it is a monthly subscription software.
The software's focus is on people management, offering features like employee profiles, salary and bonus records, training progress, employee/company events, etc.
Learn more
here
.
3. EffortlessHR
Web-based HR management system. The website notes information and files are accessible 24/7 using web-based HRIS/HRMS software.
Employees can view company news, update personal information, request time off, and clock in and out.
Flat per-company pricing – no per-employee pricing.
Learn more
here
.
4. JazzHR
Specializes in helping you find and hire the right candidate.
You can streamline your entire hiring process through integrations: post your openings on job boards like Indeed and Glassdoor; screen candidates directly through companies like Crimcheck or Verified First; send your new hire information through employee data management solutions like Ace Payroll or Rippling.
Learn more
here
.
5. Namely
Software is built for mid-sized companies for every industry worldwide.
Created a First People Operations Platform, with 75 percent of clients expressing increased engagement within their company and 72 percent say it made their employees more productive.
The software covers payroll, benefits administration, onboarding, talent management, etc.
Learn more
here
.
6. Zenefits
Its mission is to keep small business owners and entrepreneurs in mind.
The software provides onboarding management, payroll administration, performance management, time scheduling, etc.
Learn more
here
.
For more content, you can check out our Toronto Recruiters YouTube Channel
here
.
Want to attend one of our upcoming virtual events? Click
here
to learn more.
TorontoJobs.ca is a full-service recruitment organization, including TorontoJobs.ca Website, Career Fairs, full-service Recruitment Division and Outplacement Services. The local focus and advanced features make TorontoJobs.ca a vital asset for both job seekers and employers within the Greater Toronto Area. Visit our Online Career Centre for additional articles on Career Development, Personal Branding and more!
View All Articles