Top Sites for Taking Online Classes
Posted: 02.23.2021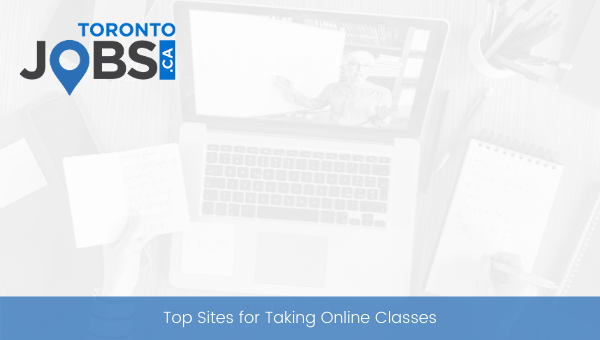 Taking a couple of extra certification courses can be a great addition to your resume.
Not only can it strengthen your knowledge and understanding about the particular industry you are in, but it also shows employers your willingness and dedication to learn more.
Below we have compiled a list of the top sites that offer online classes. The beauty of many of these sites is that they offer a wide range of courses, they're flexible about how or when you do them, a lot of them are cheap or best of all – free.
1. Google Digital Garage
Gain access to tons of free courses just with your Gmail account. You'll find many courses in career development, digital marketing, entrepreneurship, data, and more.
Learn more
here
.
2. HubSpot Academy
This site offers completely free courses and certifications particularly for those who are in the field of marketing, sales, and website development and design.
Learn more
here
.
3. Hootsuite Academy
The social media management platform also offers various certification courses; however, they are more on the pricy side. If this doesn't fit into your budget now, this is something to keep in your back pocket for more specific training within the realm of social media. Courses include: Social Selling, Social for Health Care, Foundations of Social Advocacy, and more.
Learn more
here
.
4. Skillshare
You can get the paid version of this platform to access some premium classes, but it also offers tons of free courses, so it's not necessary. The site offers a variety of courses from animation, photography, business, and lifestyle.
Learn more
here
.
5. Udemy
Although this site offers courses that are paid, it is much cheaper than Hootsuite Academy with some courses costing as little as $19.99. Like Skillshare, there are a variety of options for courses like business, finance, personal development, health, and so on.
Learn more
here
.
6. Coursera
This site allows you to take a ton of amazing college and university courses (even degree courses) from around the world. All kinds of fields are available like psychology, history, literature, and more. You'll find programs and courses available from Stanford, Yale, McMaster, and UofT.
Learn more
here
.
7. edX
Like Coursera, this offers a variety of courses and programs from universities or colleges from anywhere like Harvard, Berkeley, and McGill.
Learn more
here
.
8. LinkedIn Learning
Build and strengthen your skills through LinkedIn's variety of course selections – all you need is a LinkedIn account. Your first month is free, however after that you'll pay $34.99 monthly or $29.99 monthly if you get an annual plan in order to access the courses available.
Learn more
here
.
9. Adobe
Looking to learn photoshop? Adobe Digital Learning Services can help you with its various learning categories like Adobe Creative Cloud, Adobe Analytics, Adobe Advertising Cloud, etc.
Learn more
here
.
10. Codecademy
This site covers all sorts of topics related to coding like JavaScript, HTML & CSS, Java, PHP, C#, and more. The basic version is free and there is a pro version where you pay $19.99 per month.
Learn more
here
.
For more career tips and advice, you can watch all our videos on our TorontoJobs.ca YouTube Channel
here
.
Want to attend one of our upcoming virtual events? Click
here
to learn more.
TorontoJobs.ca is a full-service recruitment organization, including TorontoJobs.ca Website, Career Fairs, full-service Recruitment Division and Outplacement Services. The local focus and advanced features make TorontoJobs.ca a vital asset for both job seekers and employers within the Greater Toronto Area. Visit our Online Career Centre for additional articles on Career Development, Personal Branding and more.
View All Articles