Employment Falls for Second Month Under Third Wave Restrictions
Posted: 06.04.2021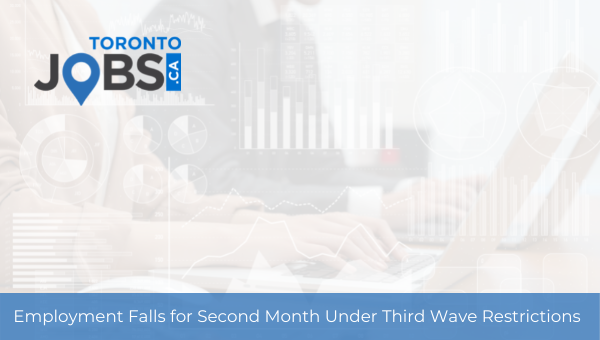 Employment fell by 68,000 last month, adding to the decline in April, which was 207,000.
Almost all the loss in employment in May was due to part-time work, falling by 54,000, adding to the 78,000 drops in April. The two-month decline has brought the part-time employment rate to below pre-pandemic February 2020 levels at 7.5% (-268,000). Declines were mainly in Ontario and British Columbia where public health restrictions are still in place.
Full-time work was little changed in May, following a decline in April at 129,000.
Nationally, declines were concentrated among women aged 25-54 (-36,00) and young men aged 15-24 (-20,000).
Stats Canada sheds some light on young people or "returning students" seeking employment from May to August before they head back to post-secondary in September. The report notes these students are starting off the summer ahead of 2020, but behind 2019. The unemployment rate among these students was at 23.1%, compared with 40% in May 2020 and 13.7% in May 2019.
The number of Canadians who worked from home and worked at least half of their usual hours was little changed in May at 5.1 million, similar to its level in spring 2020.
The unemployment rate was little changed at 8.2% in May. The numbers remained lower than the recent peak at 9.4% in January 2021 and lower than its peak of 13.7% in May 2020.
To view the full report you can click
here
.
View All Articles