How to Write an ATS-Compliant Resume
Posted: 07.06.2021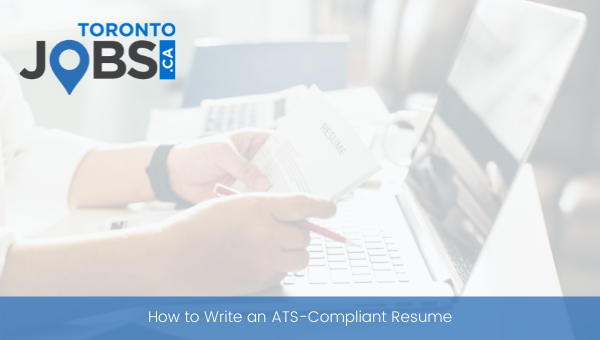 When you see a perfect job opportunity, what do you do? You obviously customize your resume, draft a cover letter, submit your job application and pray for it to get shortlisted for an interview. Unfortunately, most job applications are lost in the resume 'black hole,' and if you haven't heard from the employer, you are left wondering what could have gone wrong.
Many job applicants are not aware of the fact that 75% of job applications are rejected even before human eyes see them. When a job application is submitted, most of the time, it goes through an "Applicant Tracking System (ATS)" before it reaches the hands of a human.
What is an Applicant Tracking System?
An Applicant Tracking System (ATS) is a recruitment software used by employers and recruiters during the hiring process to gather, sort, scan, and rank the job applications received for their open positions.
Approximately
99 percent of Fortune 500 companies
take help of an ATS to streamline their recruitment process. The ATS was initially developed for large companies to streamline the huge influx of job applications. But today, this recruitment solution is a commonplace tool for companies of all shapes and sizes.
How to write an ATS-Optimized Resume
Below are some of the best practices you can follow to
enhance your resume
and optimize it to make it past an ATS:
1. Apply only for jobs that you're qualified for.
Before applying for any job, make sure you are truly qualified for the role. You don't have to meet every single job qualification mentioned in the job description, but you need to have the core skills to perform the job. Otherwise, you'll just be wasting your time and your recruiter's.
2. Include the right keywords.
An ATS is programmed to scan for key pieces of information to find out whether you're a match or not. If you want to make it past the ATS, make sure you include the right keywords on your resume that matches the requirements and job duties mentioned in the job description.
3.
Choose the right file type.
Surprisingly, a PDF file is not compatible with all ATS software. If the system doesn't specify the file type, it is best to stick to a Word document in .doc or .docx.
4.
Go slow with fancy formatting.
To make your resume easy to scan for relevant keywords, stay away from complex resume designs and unusual formats. They will confuse the applicant tracking system, making it unable to extract important information from your resume.
So when designing your resume for ATS, avoid the following:
Text boxes
Tables
Images
Logos
Columns
Graphics, graphs, or other visuals
Less common fonts
Hyperlinks
Rather use these elements:
Bold
Underline
Italics
Bullets
Colors
5.
Don't put important details in the header or footer.
Most applicant tracking systems can not read and parse the information in your resume's header and footer sections. So, avoid placing important information such as contact details (name, email address, or phone number) in the header or footer of your resume.
6.
Tailor your resume to the specific job description.
When an ATS scans through your resume, it looks for the skills and experience mentioned in the job description needed to do the specific job. If you want to make it past the ATS, you need to match your resume content with the
job description
. For example, if you are applying for a social media marketing position, you can tweak the 'Work Experience' title on the resume to "Marketing and Social Media Experience" to make it more ATS-optimized.
An ATS-optimized resume increases your chances of your resume being seen by employers and recruiters. However, not all employers use an ATS, and even if your resume doesn't go through an ATS, it will have all the right elements needed to impress the recruiters and employers, thus increasing your chances of getting noticed during a competitive hiring process.
Author Bio:
Kelly Barcelos
is a progressive digital marketing manager for
Jobsoid – Applicant Tracking System
. She is responsible for leading the content and social media teams at work. Her expertise and experience in the field of HR enable her to create value-driven content for her readers – both on Jobsoid's blog and other guest blogs where she publishes content regularly.
View All Articles