5 New LinkedIn Features to Help Candidates in their Job Search
Posted: 08.17.2021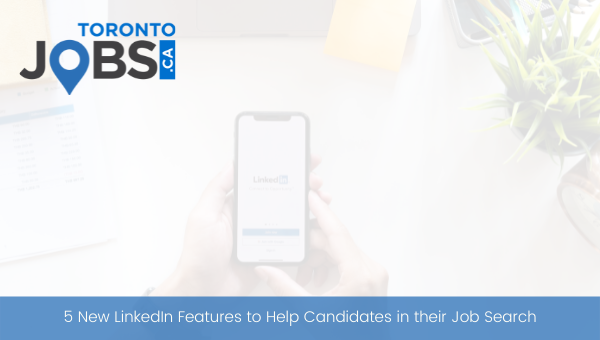 From online networking to virtual interviews – the job search landscape is everchanging. With technology constantly evolving, ways of searching for a job and getting hired is always changing.
Many of you are probably familiar with the platform LinkedIn – a place where you can manage your professional profile in an online setting, while also helping you to engage and connect with your professional network.
The company recently updated some of its features this year, specifically in the area of job search, in order to help candidates gain a better experience building their careers.
Below we have listed five new features available on LinkedIn for job seekers to use.
1. You can include an "Open to Work" hashtag on your profile.
Job seekers now have the option of having #OpenToWork appear around the frame of their profile photo like this: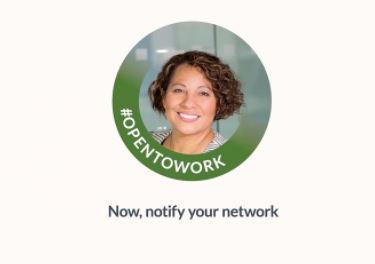 This hashtag is also searchable on LinkedIn and can help employers and recruiters know that you are actively looking for a position, even if you are employed.
2. You can access free courses.
You might be familiar with LinkedIn's online learning feature, however in order to access it, members are required to pay a monthly fee. But there is a way to access some of LinkedIn's free courses by heading over to this link here:
Opportunity.LinkedIn.com
. You'll get access to a lot of free learning paths centered around in-demand jobs and key soft skills.
3. Preparing for interviews.
LinkedIn can also help you prep for your interviews with access to courses and common interview questions. You can even record your answers and get feedback on your responses, which is powered by AI.
You can access this feature also at this link here:
Opportunity.LinkedIn.com
4. Swipe up feature in Stories.
Available on the mobile app only, you can now swipe up on LinkedIn Stories and be taken to whatever link the user has linked to their story. As a job seeker for example, you can share your latest course or project updates through creating a story and adding a link for recruiters or employers to swipe up and learn more about.
5. Audio clip by your name.
This is also only available on the mobile version of LinkedIn. This section allows you to record 10 seconds of audio where you can use it to give the correct pronunciation of your name or a brief snippet about yourself.
Reference
For more career tips and advice, you can watch all our videos on our TorontoJobs.ca YouTube Channel
here
.
Want to attend one of our upcoming virtual events? Click
here
to learn more.
TorontoJobs.ca is a full-service recruitment organization, including TorontoJobs.ca Website, Career Fairs, full-service Recruitment Division and Outplacement Services. The local focus and advanced features make TorontoJobs.ca a vital asset for both job seekers and employers within the Greater Toronto Area. Visit our Online Career Centre for additional articles on Career Development, Personal Branding and more.
View All Articles