Job Search Red Flags
Posted: 11.16.2021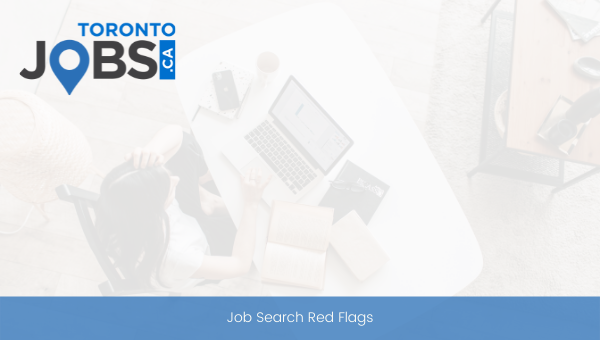 Not every job is a flowery bed. Yes, jobs are difficult, but some of them turn out to be nightmares.
However, you can avoid such offices while job searching if you
know the red flags
. Today's blog will help you understand what signs during a job search prove that the post will be a nightmare.
The Boss Dominates the Conversation
While interviewing, if the boss usually tends to speak more, it could be a sign that you will be unheard of in the workplace even later. If the organization leader is not giving you a chance to open up in the interview, they may not listen to you later.
In addition, if the person has not made direct eye contact with you or has been asking the same job search questions repeatedly during the interview, this could also be a sign of trouble later and you should consider rethinking the decision of joining.
The Boss Takes All the Credit for the Work of the Team
We all know that a company can't be single-handedly managed by the boss – that's why teams exist. Does it seem as though the boss has been boasting about their achievements without giving credit to other employees? If yes, they might similarly treat you this way once you become a part of the company. How a person credits their employees for their success shows their respect towards the team.
The Boss Speaks of Others
An interview is probably not the best time to discuss the flaws of others. If your boss has been doing it with you about their team or the people who appeared in the interview before you, the company may not be the right fit. One of the best job search tips is to avoid those companies where the leader speaks ill of others because if you join the organization, they might speak similarly about you.
The Boss Is in a Rush
We get it that people are busy, especially if the person is the leader of a company. But that does not give them an excuse to rush while interviewing a person. During your job search interview, if the boss keeps on looking at his watch without paying attention to what you are saying – it may be another sign. Proper job search techniques include questioning and answering between the interviewer and the potential employee.
Scott Carrion is a freelance writer and analyst focusing on business and marketing. His Master's degree in Business research from Curtis L. Carlson School of Management has given him a broad base from which to approach many topics. He works closely with B2B and B2C companies providing useful and engaging content that can convert viewers into customers. His favourite way to spend holidays and vacations - visiting new countries.
View All Articles