Top 10 Remote SEO Jobs in 2022
Posted: 02.08.2022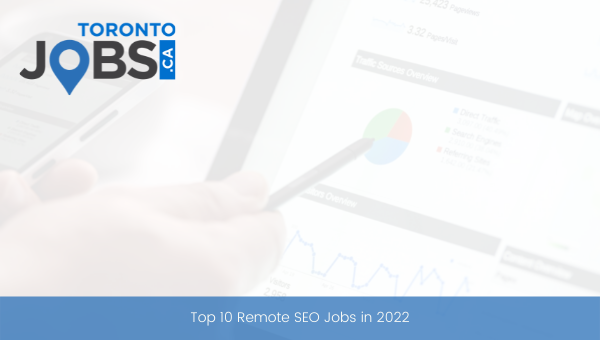 Although the global pandemic changed the lives of many, it became a turning point in creating numerous new professions – and the SEO sphere is certainly one of them.
Since online business is still increasing every day, demand for promotion on the internet and social networks is consistently growing.
The following remote jobs list in the SEO field is considered to be the most successful and the most profitable in 2022.
1. SEO Director/ Manager
This is a crucial person in the SEO empire who develops and implements various diagnostics, promotion strategies, and content plans for organizations. SEO managers perform market analysis, technical site audits, and data and
keyword research
on a daily basis. Link-building processes and managerial tasks such as leading the SEO specialists' team and providing them with qualitative training are also included in their responsibilities. If you want to become such an expert, upcoming skills are required:
Professional market searching and analytical mindset.
High attentiveness to details.
Rapid problem-solving.
Market tools proficiency.
Leadership and perfect project management.
Great communication skills.
2. SEO Strategist
Sites ranking on Google directly depends on this specialist. Candidates are expected to design strategies according to the client's business goals, guided by a detailed market analysis. They monitor the internet marketing industry and social media trends to keep up with their innovations. If you have a good understanding of website administration, you will undoubtedly be a valuable employee.
3. SEO Content Specialist
This position creates SEO-driven content, producing highly linkable elements, and applying a link acquisition strategy throughout all content.
Previous content production experience and proven writing and editing skills will also come in handy. In this role, you should have a great understanding of driving SEO programs, monitor competitors' content, and keep an ear to the ground of all new-made trends and tactics in social marketing.
4. SEO Analyst
Analytics is the second name for such experts. The main task for them is to define the target audience and apply the necessary strategy, thus increasing a website's visitors.
5. Link Building Specialist
This profession has only gained popularity, but the SEO world already can't imagine itself without it. In the past, the SEO Director managed link-building processes, but the SEO sphere became more diversified, and a fresh specialist was needed as time went by – which brings us Link Builders. Their key responsibility is to promote special content on the relevant websites via
SEO backlinks
. This job is accompanied by performing a daily content audit, following websites' backlink profile health, and working with web designers and content writers.
6. Content Writer
Content writing comprises creating, writing, and editing all types of content that appear on any website, social media profile or blog. To generate content of high quality, you should:
Meticulously study products, services or industries you are supposed to write about.
Prepare content plans based on a client's request and stick to them.
Always proofread works to the criteria. For example, we created a unique text, but it is not enough. It has to be checked for grammar, tone, style, and formatting.
7. Digital Marketing Manager
All marketing campaigns and projects are under their jurisdiction. They deal with e-commerce business analytics, developing marketing strategies, tracking online marketing activities for one main goal – selling a certain product. Communicativeness will be in priority there since it is necessary to constantly interact with all SEO departments to succeed in digital marketing.
8. SEO Account Manager
All the SEO processes that occur within the account are of this specialist responsibility. It should be ready to work with the account team on all strategic initiatives, analyze metrics both at micro and macro levels, and follow the high quality of the accounting workflow.
9. SEO Copywriter
It is essential to understand the difference between a content writer's position. The last one operates a bit more cases. SEO copywriters mainly perform such tasks:
Writing content guided by various sources of information and filling new web pages with it.
Updating already existing web pages.
10. SEO Consultant
If you are tech-savvy, a fast learner, a strategic thinker, not afraid to take challenges, and aim for quality results, then it is just a job for you. You may become an expert who comes up with complex SEO strategies, the core objective of which is improving and maintaining the ranking level in diverse search engines. This job is not as popular yet as the previous ones but is also attention-worthy.
Conclusion
SEO vacancies
are extremely requisite in the modern remote work market. Plenty of companies are open to cooperation with SEO professionals in a work-from-home model. The internet is full of
maltitude blogs
that help you find your niche in the SEO universe. Just give it a shot!
Author Bio:
Mary Hunter is a successful American freelance lifestyle blogger with advanced writing skills. She had experience in editing, marketing, and her works appeared in different publications and website articles. Her main goal in life is not to set up any goals and keep working every day.
View All Articles