#BreakTheBias: International Women's Day 2022, "Reducing Gender Bias in the Workplace"
Posted: 03.08.2022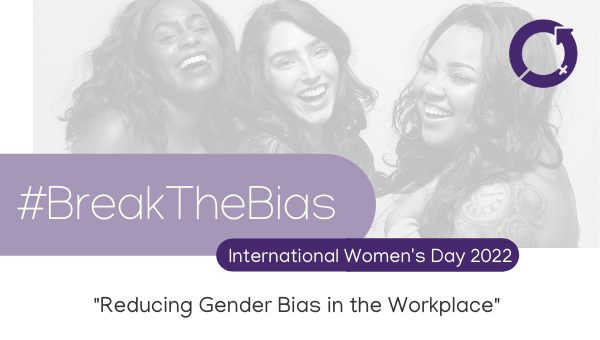 Today is International Women's Day. It's a global day celebrating the social, economic, cultural, political achievements of women. The day also marks a call to action for accelerating women's equality. IWD has occurred for well over a century, with the first IWD gathering in 1911 supported by over a million people.This year's theme (2022) is #BreakTheBias and we are all encouraged to cross our arms as a sign of solidarity.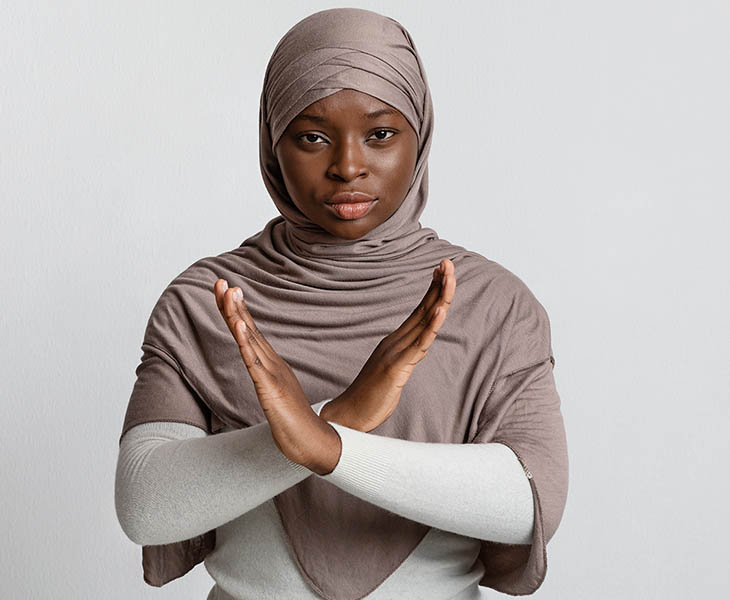 (Reference:
https://www.internationalwomensday.com/
)
Below are some recent facts that give us insight into the work that still needs to be done in order to assist women in moving ahead:
Globally, the average distance completed to parity is at 68%, a step back compared to 2020 (-0.6%).
The gender gap in Political Empowerment remains the largest of the four gaps tracked, with only 22% closed to date, having further widened since the 2020 edition of the report by 2.4 %.
Regarding the impact of the COVID-19 pandemic on gender gaps in economic participation, early projections show:

The International Labour Organization (ILO) suggests 5% of employed women lost their jobs, compared to 3.9 of employed men.
LinkedIn's data shows a decline of women's hiring into leadership roles, creating a reversal of 1 to 2 years of progress across multiple industries.
January 2021 data from Ipsos (Global Market Research and Public Opinion Specialist) shows that a longer "double-shift" of paid and unpaid work in a context of school closures and limited availability of care services have contributed to an overall increase of stress, anxiety around job insecurity and difficulty in maintaining work-life balance among women with children.

Gender gaps are more likely in fields like Cloud Computing (women make up 14% of the workforce), Engineering (20%), and Data and AI (32%).
Iceland is the most gender-equal country in the world for the 12th time, with a gender gap closed to date at 89.2%, followed by Finland at 86.1%, and Norway at 84.9%.
(Reference:
Global Gender Gap Report 2021
)
A report done by
AllVoices
, which surveyed 822 full-time workers, found that:
38.8% of female respondents have experienced sexual harassment remotely.
36.4% more women experienced discriminatory harassment/bias remotely than their male counterparts.
55.8% of entry-level respondents were more likely to experience physical harassment and discrimination.
38% of workers over the age of 45 experienced psychological harassment more.
(Reference:
CNBC – make it
)
So, what does gender bias look like in the workplace?
Performance support – this happens when an employer provides more resources and opportunities towards one gender over another.
Performance reviews – when an employer reviews one gender differently over another.
Performance rewards – one gender is given an award (like a promotion) than another.
Bias in job descriptions – for example using words like strong, decisive, direct can attract more male employees than females.
Bias during interviews – for example, hiring managers are more likely to ask female candidates about parental plans and responsibilities.
Sexual harassment – this can occur with both men and women, however, more claims are filed by women
Studies show that men interrupt more when they speak with women, compared to men.
What can we do about it?
Although there is still a long way to go, there are some things employees and organizations can start (or continuing do) to help with gender bias in the workplace:
Collect data – for example, employers can conduct regular pay audits within their organization to review how men and women are paid differently.
Automation – to help with gender bias in the recruitment process, companies can invest in automation programs to help with hiring, eliminating bias between men and women.
Gender-bias training – implement un-conscious bias training at your company to help employees recognize their actions.
Inclusive project teams – this not only includes ensuring men and women are involved, but also people from different educational backgrounds, racial backgrounds, even those who are new to the workforce can help provide a different perspective.
Inclusive office space – sometimes workplaces that have typically been more dominated by men, won't even have a bathroom for women.
(Reference:
Built In
)
What are you doing as a company to reduce gender bias in the workplace? Email us at
info@torontojobs.ca
to let us know!
TorontoJobs.ca is a full-service recruitment organization, including TorontoJobs.ca Website, Career Fairs, full-service Recruitment Division and Outplacement Services. The local focus and advanced features make TorontoJobs.ca a vital asset for both job seekers and employers within the Greater Toronto Area. Visit our Online Career Centre for additional articles on Career Development, Personal Branding and more!
View All Articles