Unemployment rate reaches fourth consecutive record low this month
Posted: 07.13.2022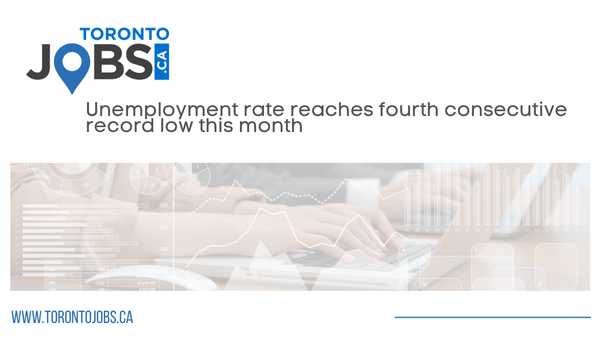 Employment fell by 43,000 in June, offsetting the increase of 40,000 records in May. This also marks the first decline that isn't associated with restrictions from COVID-19.
The number of self-employed workers fell by 59,000 or 2.2% last month. The decrease in June scrapped most of the growth in self-employment since October 2021 and brought the number of self-employed people down to 249,000, which is below pre-covid levels.
Full-time and part-time work was little changed in June, but full-time work has been increasing over the last two months. Compared to April, full-time employment was up by 131,000 last month.
Employment for students is also above pre-pandemic levels last month. The employment rate among this group between ages 15 to 24 was higher in June at 53.2% than before the pandemic at 51.2%. More than three-quarters of 76% of those employed were attributed to female students aged 20-24. The highest employment rate on record for students since comparable data became available was in 1977. The employment rate for male students was unchanged compared to June 2019.
The unemployment rate reached a new historic low at 4.9% last month, which is down 0.2% from May. The total number of unemployed workers fell by 54,000 (-5.1%) to 1.0 million.
To read the full report from Statistics Canada click
here
.
View All Articles