Unemployment remains at a record low: Statistics Canada
Posted: 08.05.2022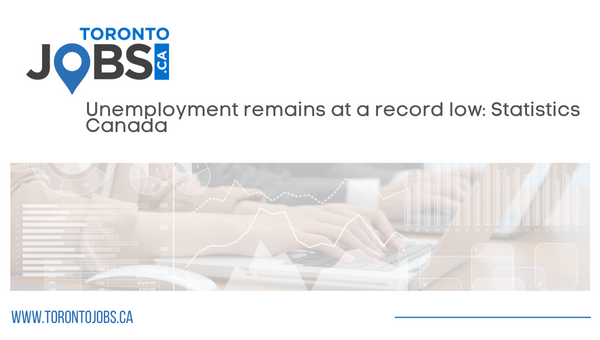 Employment was down again for the second month in a row at -31,000. Compared to May of this year, employment was down by 74,000 or -0.4%.
Employment in the public sector was down for the first time in 12 months, falling by 51,000 or -1.2%. The decrease was largely seen in Ontario and Quebec.
The number of self-employed workers increased last month after a decline in June by 34,000 or +1.3%. Despite this increase, self-employment remained flat on a year-over-year basis and was 214,000 (-7.4%) below its pre-pandemic February 2020 level.
Employment fell among women aged 55 and older by -33,000 or -1.7% and employment rose for me in this group by 32,000 or +1.4%. Employment fell among women aged 25-54 by -31,000 or -0.5%. Employment was little changed for youth and men aged 25-54.
Statistics Canada says as of last month, there is little indication that tight labour market conditions in recent months have led to an increase in the likelihood of people leaving or switching their jobs.
The unemployment rate held steady at 4.9% in July, matching the historic low reached in June.
To read the full report from Statistics Canada, click
here
.
View All Articles