5 Benefits of Skills-Based Hiring
Posted: 10.24.2022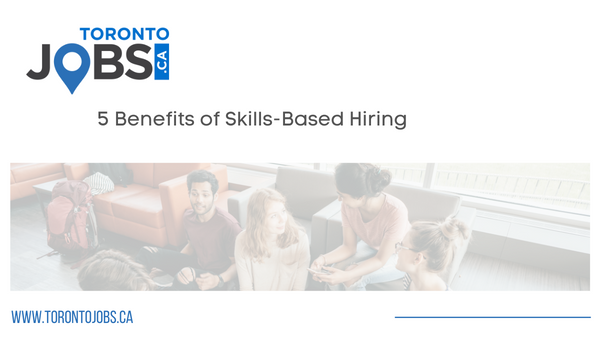 Only 11% of company leaders "strongly agree" that graduates from higher education possess the required skills to succeed in a company.
In a typical hiring process, screening tools like
Guhuza's Skills Testing feature
, which offers a wide range of subject and job-based testing, help employers determine whether an applicant is qualified for a position. Many applicants may exaggerate their experience on their resume and employers agree that a post-secondary degree doesn't always reflect a candidate's aptitude for the job. Skills-based recruiting is the response to address these issues.
Skills-based hiring is the process in which hiring employees is based on their abilities, rather than their academic background or years of experience. Most job seekers find this shift in hiring favourable, as it de-prioritizes degrees and other barriers to employment like resume gaps.
These are 5 benefits that skills-based hiring poses for employers:
1. Wider Talent Pool:
Foregoing the conventional hiring approach will broaden the talent pool to include individuals with the right skill set.
2. Strengthening employee retention:
Research shows that employees who lack a four-year degree work for their employers 34% longer than those who do.
3
.
Lowering Hiring Costs:
By ensuring hiring managers select the most qualified employee the first time around, skills-based hiring reduces recruiting costs by preventing the consequences of a failed hire.
4. Improved diversity hiring:
Studies show prioritizing skills testing assists businesses in overcoming unconscious prejudice and enhances diversity hiring.
5. More Time to Hire:
By prioritizing skills-based hiring first, companies save time in the hiring process and are able to fill positions faster.
How do you feel about skills-based hiring? Is this something you would implement in your hiring process? Let us know by emailing
info@torontojobs.ca
.
References:
World Economic Forum
Vervoe
HR Forecast
Harvard Business Review

Author Bio:
Isha Roy Chowdhury is currently a co-op student at TorontoJobs.ca. She is a Grade 11 student at St. Marcellinus Secondary School who applies her skills to make an impact in this company, while also learning more about the business world.
View All Articles