New Year Resolutions to Be a Better Recruiter: 5 Goals
Posted: 01.13.2023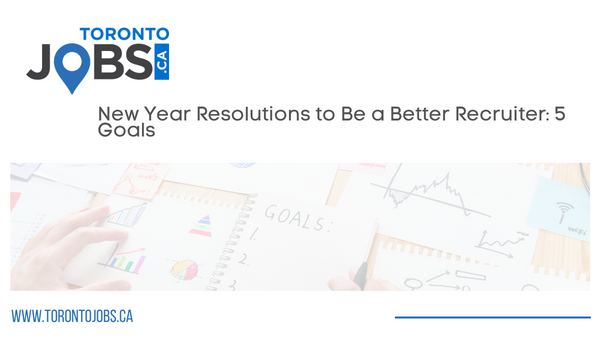 It's the new year! Which means that it's the perfect time for a fresh start. While many usually jot down goals related to health and fitness or choose to pick up a new hobby, thinking about what you want to pursue professionally is something to also think about at the start of a new year.
So, in this article, we are going to discuss five goals every recruiter can make to be a better recruiter in 2023.
1. Find ways to use your time better.
Recruiting is a busy industry. From meeting with clients, reviewing applications, and interviewing candidates – your day can fill up pretty quickly. So why not find ways to streamline your processes? For example, instead of re-writing similar emails over and over again, create templates so you can easily copy and paste them into your emails. Another way to help save time is to get your clients to schedule their own appointments,
Calendly
is one program that can help you do that.
Guhuza.com
is an all-in-one hiring platform that uses matching technology to find candidates for you, you can also perform skills testing and background checks.
2. Get more training.
You can never have enough training in any industry and it can help you become an expert in your field. Reach out to your boss and see if there's additional training you can take. Register for industry-related webinars or conferences you can attend. LinkedIn has a lot of courses available that you can take at your leisure. You could even sign up to an industry specific blog to get tips right to your inbox.
3. Change up the way you source candidates.
Finding candidates for you clients can be challenging, so it never hurts to go beyond your traditional methods. As mentioned above,
Guhuza.com
will find candidates for you through its matching algorithm and you can interview them directly on the platform. This platform does the work for you, so you can save 90% of time in the recruiting process.
4. Network more.
Find ways to connect with other recruiting professionals. LinkedIn is a great place to start. Make it a goal to connect with one new recruiter a month and by the end of the year you'll have 12 new connections! Networking can help you learn more about different topics, trends, and concerns in your industry by talking to other people who are in it and can relate to you.
5. Have better communication.
Communication is key, especially with the ever increasing trend of "ghosting," which can happen on both the recruiter and candidates end. Ensure you are communicating with your clients and candidates throughout the entire hiring process. For example, if you don't follow up with a candidate on whether or not they were successful in getting hired, it could damage the trust they have for you.
---
Guhuza is created in partnership with
TorontoJobs.ca
.
Guhuza is the new way of recruitment. It is an innovative Canadian platform that goes beyond the features of a traditional job board. It uses breakthrough technology to instantly match employers and job seekers for the ultimate hiring experience.
Our advanced technology matches job seekers' profiles with jobs on our site and ranks them for employers based on the skills required for the position. Once the match has been made, live interviews can be conducted right through our platform.
Visit
Guhuza.com
or our
Knowledge Base
to learn more.
View All Articles