Young Millennials and Gen Z Workers More Comfortable Dating Co-Workers, Study Shows
Posted: 02.14.2023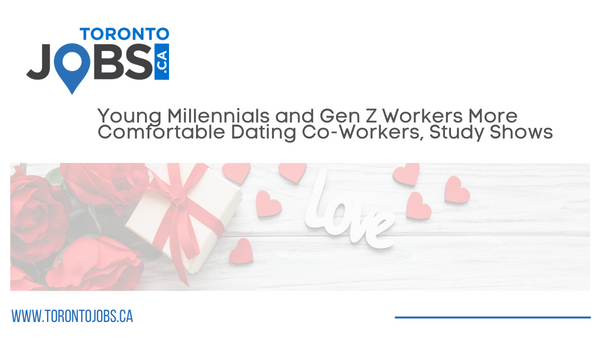 A survey conducted by the Society for Human Resource Management (SHRM) found that 33% of younger Millennials and Generation Z employees are more likely to say they'd be open to being in a workplace romance, followed by:
Generation X at 27%
Baby Booms and Traditionalist employees at 23%
Older Millennials at 15%
President and Chief Executive Office of SHRM Johnny C. Taylor Jr., SHRM-SCP says, "With many employees working in office and hybrid and remote arrangements, it is no surprise that employees find connection." He also says that "[…] if workers are finding romance in their workplace setting, whether hybrid, remote or in person, it's key that employers have a workplace romance policy in place to protect employees in these situations, be it from favoritism, retaliation or sexual harassment, and to ensure working relationships—and workplaces—continue to run smoothly."
With that said, the survey found that 71% of workers say their employer does not require them to disclose their relationship, with 40% of employees saying they have disclosed it to other colleagues and only 18% telling their employer.
Taylor added, "The average person will spend about 90,000 hours at work in their lifetime. It's key to encourage transparency and professionalism while providing information on what is acceptable and unacceptable conduct, including instructions on when relationships need to be reported and to whom, especially if the relationship poses a conflict of interest."
For tips on how to properly navigate workplace romances, click
here
.
But although 83% of workers respect those who are in a workplace relationship, 75% of them are not open to being in one and 40% believe that workplace romances are unprofessional compared to their younger colleagues.
Other findings from the study include:
57% of workers say their primary motivation for beginning their workplace relationship was love and only 1% said it was job-related.
40% of employees say they have flirted with their colleagues and 24% have gone on a date with someone from their work.
24% of workers say they have a "work spouse" and 20% say they have felt romantic feelings towards them.
To view the press release for this study, you can click
here
.
What are your thoughts on workplace romances? Let us know and email us at
info@torontojobs.ca
.
---
Guhuza is created in partnership with
TorontoJobs.ca
.
Guhuza is the new way of recruitment. It is an innovative Canadian platform that goes beyond the features of a traditional job board. It uses breakthrough technology to instantly match employers and job seekers for the ultimate hiring experience.
Our advanced technology matches job seekers' profiles with jobs on our site and ranks them for employers based on the skills required for the position. Once the match has been made, live interviews can be conducted right through our platform.
Visit
Guhuza.com
or our
Knowledge Base
to learn more.
View All Articles