Posted: 07.26.2017
Have you heard of the Wisconsin company that will be offering microchip implantation to their employees?
Posted: 07.25.2017
What makes a good interview?
Posted: 07.21.2017
All FedEx Offices in Canada are closing. Over 200 layoffs expected.
Posted: 07.07.2017
​Good news on the job front! The unemployment rate continues to fall in June.
Posted: 06.15.2017
​Do you ever wonder what a recruiter looks for on your resume?
Posted: 06.12.2017
Over 54,000 jobs in Canada were added in May, but despite this, the unemployment rate continues to rise.
Posted: 06.07.2017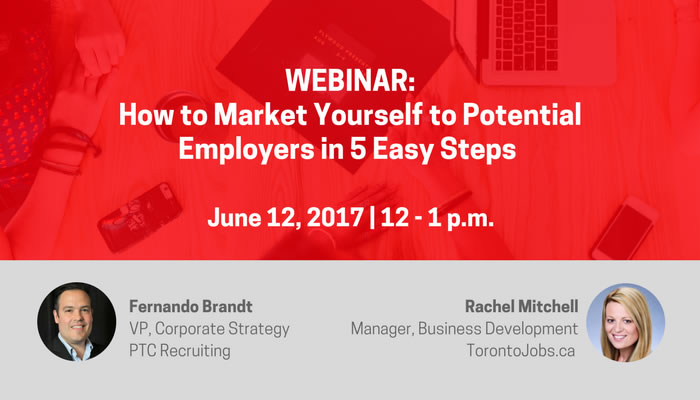 Do you want to differentiate yourself from other job seekers? ACCES Employment has invited Fernando Brandt (VP, Corporate Strategy at PTC Recruitment) and our very own Rachel Mitchell (Manager of Business Development at TorontoJobs.ca) to conduct a free webinar on June 12th. Fernando and Rachel will discuss step by step instructions on how to market yourself to employers. They will also speak about personal branding and what recruiters and employers expect from candidates.
Posted: 06.02.2017
​Did you recently lose your job? Do you feel like your career is not going in the direction you wish?
Posted: 05.30.2017
Ontario is poised to become the second province to move toward a minimum wage of $15 an hour, with an announcement coming today from Premier Kathleen Wynne and the province's minister of labour.
Posted: 04.20.2017
Walmart Canada is cutting an undisclosed number of jobs, because of reported restructuring.
Article Search
Stay Connected!