Posted: 07.07.2017
​Good news on the job front! The unemployment rate continues to fall in June.
Posted: 06.15.2017
​Do you ever wonder what a recruiter looks for on your resume?
Posted: 06.12.2017
Over 54,000 jobs in Canada were added in May, but despite this, the unemployment rate continues to rise.
Posted: 06.07.2017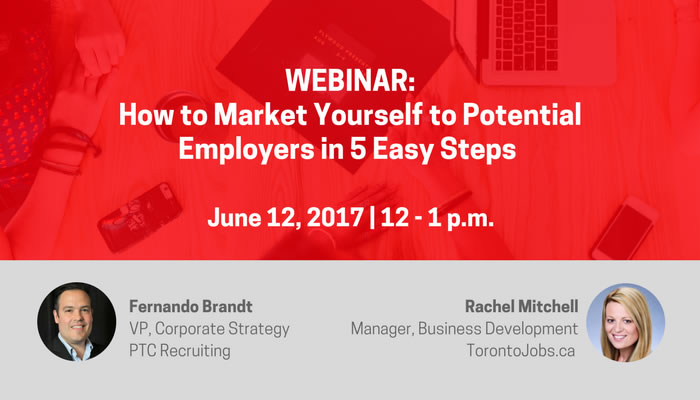 Do you want to differentiate yourself from other job seekers? ACCES Employment has invited Fernando Brandt (VP, Corporate Strategy at PTC Recruitment) and our very own Rachel Mitchell (Manager of Business Development at TorontoJobs.ca) to conduct a free webinar on June 12th. Fernando and Rachel will discuss step by step instructions on how to market yourself to employers. They will also speak about personal branding and what recruiters and employers expect from candidates.
Posted: 06.02.2017
​Did you recently lose your job? Do you feel like your career is not going in the direction you wish?
Posted: 04.20.2017
Walmart Canada is cutting an undisclosed number of jobs, because of reported restructuring.
Posted: 03.31.2017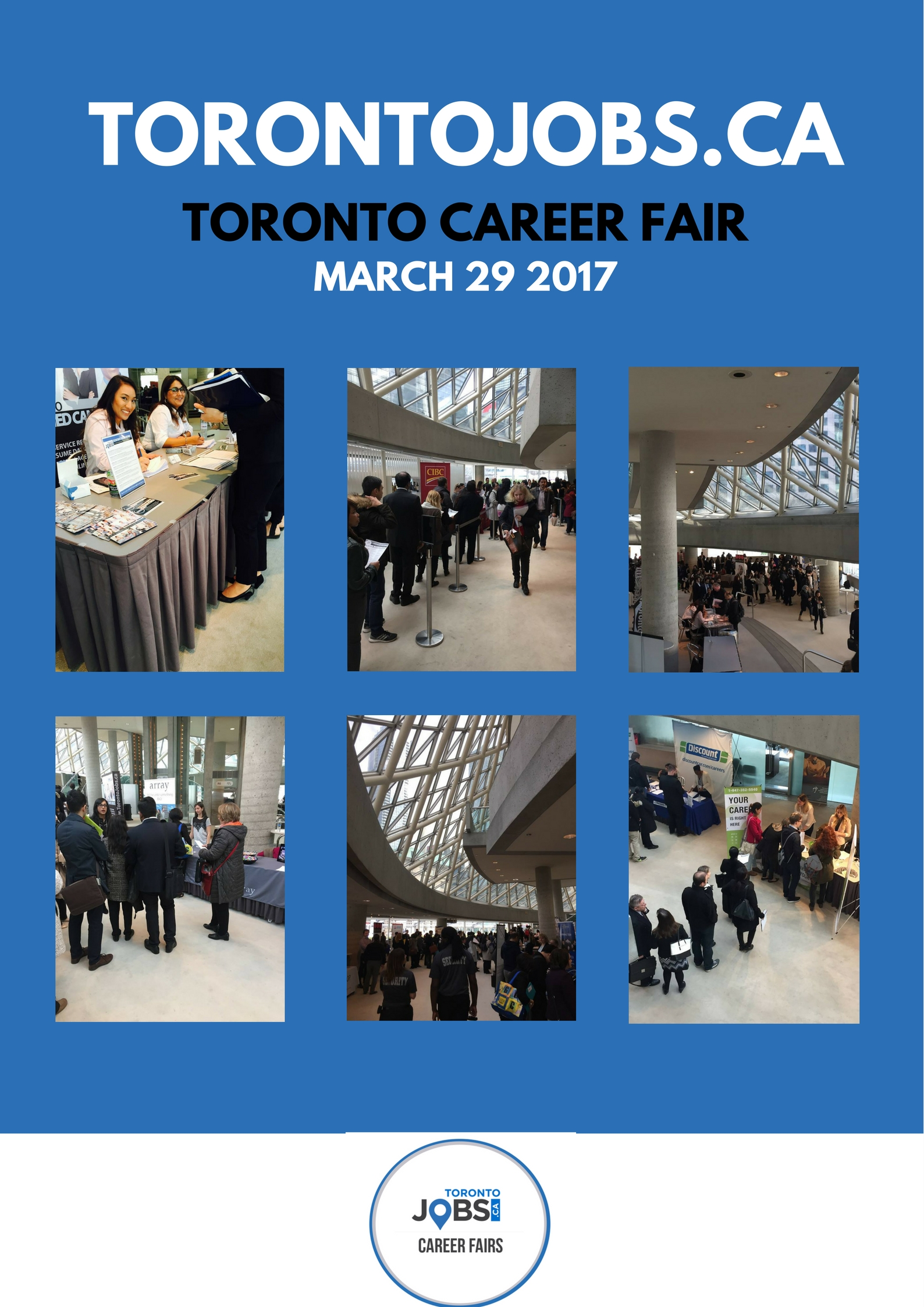 The TorontoJobs.ca team would like to thank everyone who attended the Toronto Career Fair at Roy Thomson Hall on Wednesday! The event was a huge success.
Posted: 03.20.2017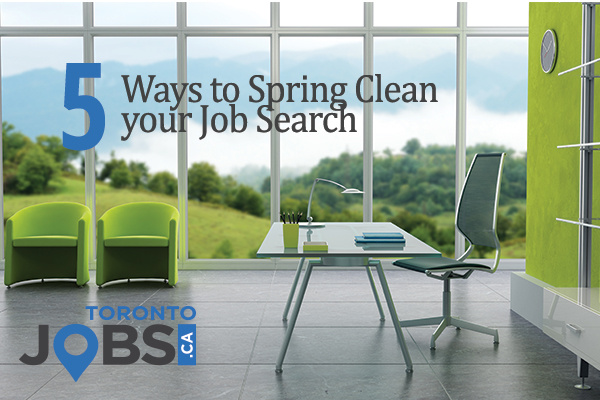 The first day of spring has arrived and many of us are thinking about the opportunity to get organized and start spring cleaning. Chances are that our homes are not the only place in need of some attention; the resume that you wrote a few months ago has probably become stale and your LinkedIn profile is showing gaps that may be turning off potential employers. Why not do a little spring cleaning for your job search?
Posted: 03.15.2017
With the average Canadian owing an average of $22,000 (without mortgage), the debt levels continue to hit record highs in our country.
Posted: 03.13.2017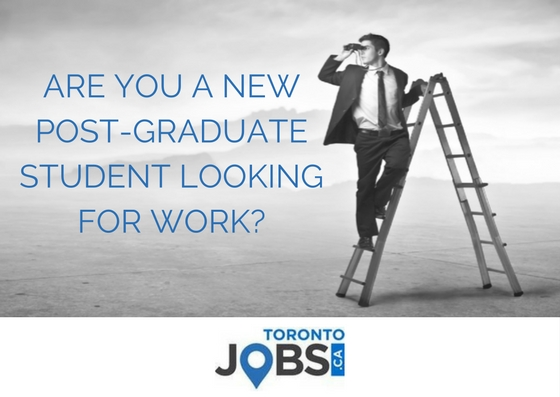 Most recent post-secondary graduates find that their degree cannot guarantee stable employment. Christian McCrave, 21, studied engineering at the University of Guelph, but cannot find a job in his field. His most recent job experience on his resume is a sales associate at Winners. McCrave believed that if you work hard at school, you will end up with a good and stable job. However, he found that after graduating, that was not the case. McCrave has applied to over 250 engineering-related jobs and has only landed 4 interviews, with 0 job offers. Unfortunately, he is not the only one in this case. Over 12% of Canadians, who are between the ages of 15 and 24 are unemployed, and more than a quarter have their degrees, but ended up in jobs that do not even require their credentials.
Article Search
Stay Connected!